5 ideas for stamping concrete in 2017
Hi Everyone!
Here are 5 ideas for stamping concrete in 2017. We install a lot of stamp concrete during the year. Below I'll share with you some of the patterns I think will be popular for 2017.
If you're already in the concrete business but don't currently offer stamped concrete to your customers, this may be the year to start. You can check out my guide on how to stamp concrete.
My guide will offer you some insight as to whether you may want to get some training for this advanced skill or not.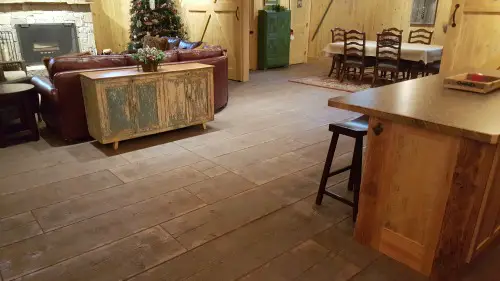 In the picture above, we stamped a concrete floor in a 16" barn board pattern. This was an interior floor for a customer's man cave.

The stamp pattern had a lot of wood grain and knots for a very realistic look. The customer was very happy with this floor.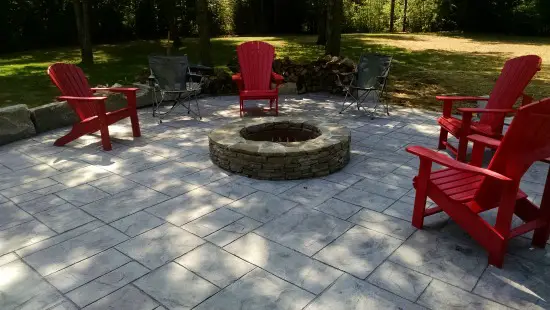 For this concrete patio we used Ashlar slate stamps. This is one of the most popular patterns we install.

We use this pattern for pool decks, sidewalks, driveways, and patios like the one above.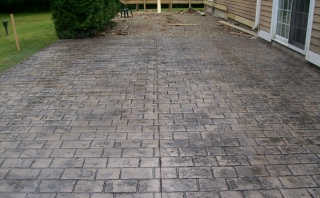 Cobblestone is another stamped concrete pattern we install a lot of. This pattern looks best with grey colored concrete and a black accent color.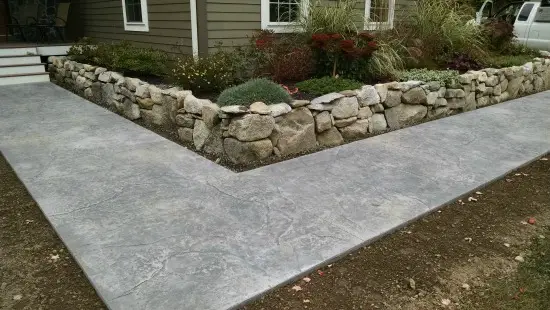 For the concrete walkway shown above we stamped the concrete in a stone texture. This is just a textured stamping mat with no lines or pattern. It gives the concrete surface the texture of natural stone making it a good pattern for a non-skid application.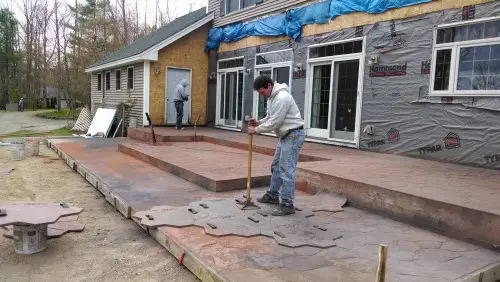 In the patio above, I'm stamping the concrete with a random stone pattern. The color of the concrete was brown. The multiple colors you see on the surface are the accent colors we use to get different colors on the surface after we clean and seal the concrete. For more great information you can check out my page about stamped concrete.

Well, that's it for now. I hope you enjoyed the information. Let me know what you think. Let me know what you want to learn more about.

I'm also thinking of offering a private membership site where you would have access to me on a daily basis through a forum. You could ask me questions, I would have how-to videos on learning how to form slabs, pour concrete floors and slabs, stamp concrete, stain concrete, polish concrete and more.

For this private access to me and the training videos I would charge a monthly fee, yet to be determined. Let me know if this kind of exclusive would interest you.

thanks,

Mike Day

mikeday@everything-about-concrete.com
---