How to pour a garage floor with a trench drain
Hi Everyone,
If you've ever poured a concrete floor, you know it's not that easy to get it flat.
It's pretty easy to get little dips or humps in the floor if you don't know what you're doing or if pouring floors isn't your main job.
So, if it's hard to pour a flat floor, how hard is it to pour a concrete floor that slopes to a drain.
Well, I'll show you. I made a video of us pouring a garage floor with 3 trench drains.
Yes, 3 drains in one garage. It's not too hard to get the concrete to slope correctly to each drain.
Take a look at the video and leave me a comment letting me know if you think its hard to do or not.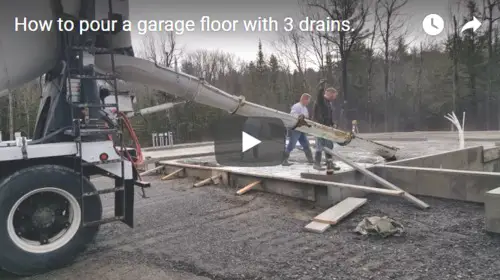 How to fix a crack in a concrete floor
If you've ever wondered how to fix a crack in a concrete floor and didn't know what to use or how to do it, I'm going to show you how.

I made a web-page explaining the steps to take to repair a crack and what product to use.

Even better,

I also have a video on that same page showing me repairing a crack in a garage floor.

It's really not to hard to do, once you see me do it you'll know what I mean.

Let me know what you think. Hard or Easy.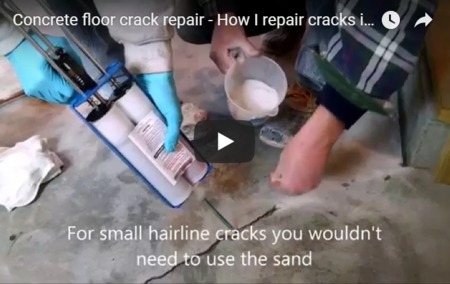 ---


Well, that's it for now. I hope you enjoyed the information. Let me know what you think. Let me know what you want to learn more about.

thanks,

Mike Day

mikeday@everything-about-concrete.com
---