My 5 tips for getting a better broom finish on your concrete patio
Hi Everyone,
I made this video of us doing a broom finish on a concrete patio.
I wanted to share with you my 5 best tips for getting a nice clean broom finish on a concrete patio.
If you like the video please give it a thumbs up.
If you would like to see more videos like this then subscribe to my youtube channel and click on the little bell to get notified when I make a new video.

Day's Concrete Floors, Inc. 5 tips for a better broom finish video

If you already do some stamped concrete or are thinking of adding that to your business, I want to share with you my 7 tips for better looking stamped concrete.
I've been stamping concrete for over 25 years. Along the way I've made a lot of mistakes, but more importantly,
I've learned from them and now I'm considered one of the best stamped concrete guys in the State of Maine.
Hopefully these tips can help you in some way become better at your craft.

7 tips for getting better looking stamped concrete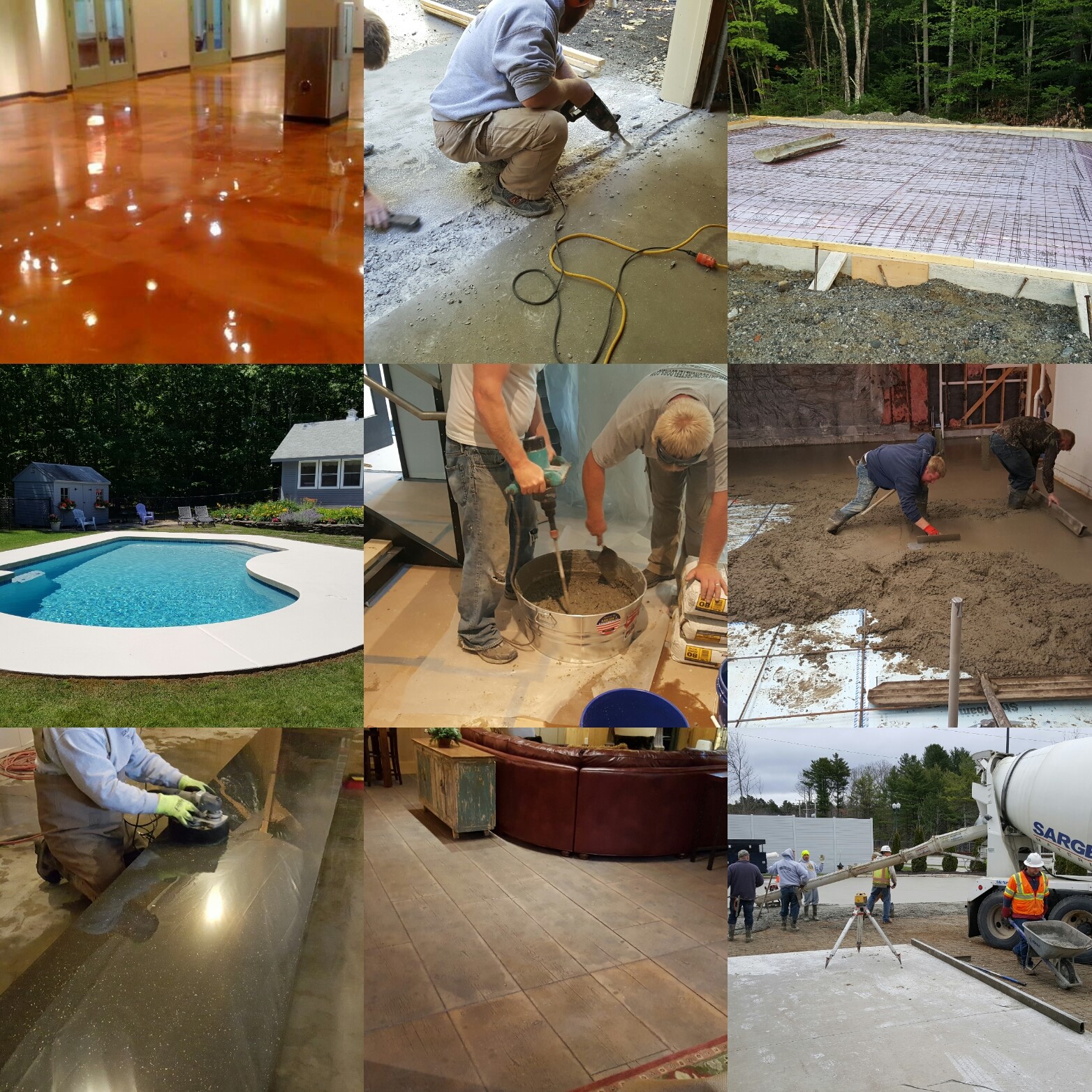 ---


Well, that's it for now. I hope you enjoyed the information. Let me know what you think. Let me know what you want to learn more about.

thanks,

Mike Day

mikeday@everything-about-concrete.com
---