CONCRETE LAWN ORNAMENTS
November 3, 2023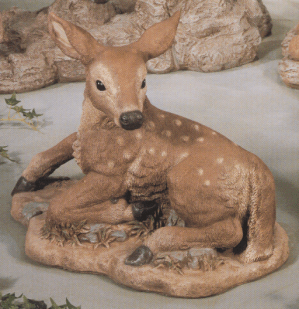 Concrete lawn ornaments are a great way to decorate around your house and in your garden. But how do you choose concrete yard ornaments and which lawn ornaments are the most popular?
For tips on how to choose concrete yard ornaments click on CONCRETE GARDEN STATUES.
| | |
| --- | --- |
| One of the most popular concrete yard ornament is a concrete garden bench. Concrete garden bench lawn ornaments can be made to look very decorative, with a romantic tone, with a religious scripture, or even with gargoyles. | |
| Concrete bird baths are another very popular kind of concrete ornament that can be used in almost any landscape design. There are bird bath ornaments that look like wicker, just plain concrete, oriental, leafs, sandcastles, just about anything you could imagine. | |
| Concrete fountains are another cement lawn ornament that can be used in any concrete garden. They also come in many themes that range from three tiers, wildlife, greek, oriental, and even wall fountains.  | |
A few other very popular concrete yard ornament statues are: A man with donkey, Dragon on stone, Gargoyle, Princess, Walking bear, Eve from the garden of Edan, and Garden of good and evil.
With so many great concrete ornaments to choose from you should have no problem finding one that fits your personality.
If you do have trouble picking the lawn ornament that's just right for you, just remember to keep it simple at first. Start with the one that "catches your eye", it's probably going to be a great choice.
---
Return from Concrete lawn ornaments to Concrete garden statues
Return from Concrete lawn_ornaments to Everything-About-Concrete Home Page