How to hire a good concrete contractor
When it comes to finding a good concrete contractor, the process can be overwhelming.
Whether you're looking to repair a cracked driveway or install a new patio, finding the right contractor for the job is crucial to ensure the project is completed successfully.
With so many options available, it can be difficult to know where to start.
In this guide, we'll outline the top tips for finding a reliable concrete contractor, so you can be confident in your decision and get the results you're looking for.
Finding a reputable concrete contractor is an important step in ensuring that your construction project is completed to a high standard.
Here are some steps you can take to find a concrete contractor with a good reputation:
Request references: Ask the contractor for references from past clients. Contact the references and ask about their experience working with the contractor, the quality of their work, and their overall satisfaction with the project.
Check online reviews: Look for online reviews of concrete contractors in your area on websites such as Google my business, Yelp, or Angie's List. Read through the reviews to get an idea of the contractor's reputation and the quality of their work.
Check their website & social media accounts: Look at the contractor's portfolio of completed projects to see examples of their work. This will give you an idea of the quality of their work and the scope of their capabilities.
Call a couple "local concrete pumping companies": Concrete pumping companies pump concrete for all kinds of concrete contractors. They know the good ones and the bad ones. Call and ask them who, in their opinion, are some "good" ones for the type of project you're doing.
Call a local Ready-Mix Concrete company: Your local ready-mix concrete supplier delivers concrete to concrete contractors on a regular basis. Ask to talk to the "concrete dispatcher" or a "concrete mixer driver" and get the names of who they think are the best concrete contractors they deliver to. 
Check their credentials: Make sure the contractor is licensed and insured. This will give you peace of mind and protect you in case of any accidents or issues that may arise during the project.
Ask for referrals: Ask friends, family, or colleagues who have had similar projects completed for recommendations. They may be able to refer you to a contractor they have had a positive experience with.
Get multiple quotes: Contact several different contractors and get multiple quotes for your project. This will give you an idea of the average cost of the project and help you find a contractor that fits within your budget.
By taking these steps, you can find a concrete contractor with a good reputation who will provide quality work and help make your project a success.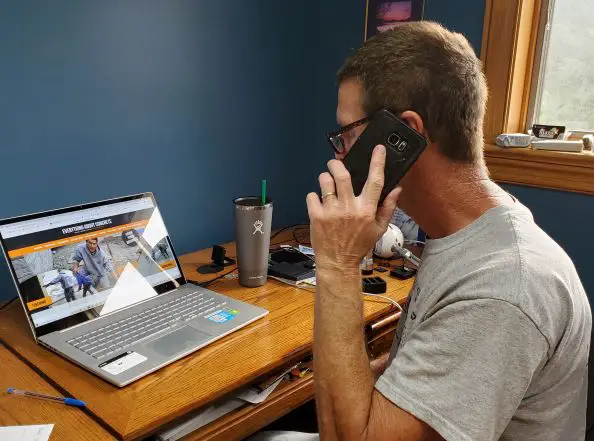 should you get a contract in writing?
Yes, a good concrete contractor will give you a written contract for these reasons:
Creating a comprehensive written contract is crucial for any successful project. 

Leaving anything up for discussion can lead to confusion and a breakdown of communication between parties. 

It is important to carefully consider all aspects of the project and document them in writing, ensuring that everyone involved understands their responsibilities and the expectations are clear. 

When drafting a contract, it is essential to cover details such as the work schedule, required materials, payment terms, and post-project clean-up responsibilities. 

By putting everything in writing, you can ensure that the project runs smoothly and according to plan, giving you the peace of mind you need to focus on your goals.
do all states require a concrete contractor be licensed?
The licensing requirements for concrete contractors vary by state in the United States. While many states do require concrete contractors to be licensed, not all states have this requirement.
Some states may require licensing at the state level, while others may have specific licensing requirements at the local level, such as a county or city license.
Additionally, the specific requirements for obtaining a concrete contractor license may differ from state to state, including the education and experience requirements, exam or test requirements, and other qualifications.
It's important to check the licensing requirements in your state or local area before hiring a concrete contractor to ensure they are properly qualified and licensed to perform the work.
There are some very good concrete contractors who aren't licensed because their state doesn't have that requirement.
Check to see if your state requires a contractor to be licensed.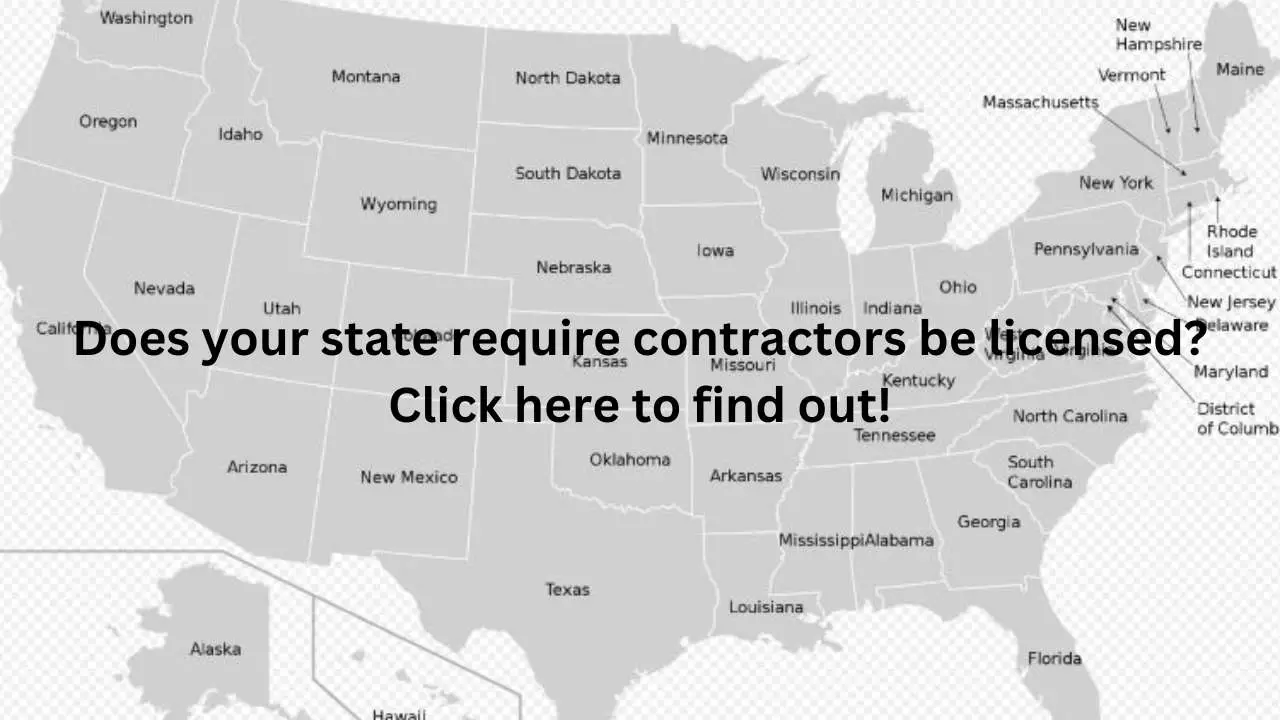 a good concrete contractor will have insurance
The minimum insurance requirements for a concrete contractor can vary depending on the state and the type of work being performed.
However, in general, there are three types of insurance that most concrete contractors should have:
General Liability Insurance: This type of insurance provides coverage for property damage or bodily injury that may occur during the course of the project. The minimum amount of coverage required can vary by state and can range from $100,000 to $1 million or more.
Workers' Compensation Insurance: If the concrete contractor has employees, they may be required to carry workers' compensation insurance. This insurance provides coverage for work-related injuries or illnesses that employees may experience while working on the project.
Commercial Auto Insurance: If the contractor uses vehicles for work purposes, they should have commercial auto insurance to cover any accidents or damages that may occur.
In addition to these three types of insurance, some states may require additional insurance coverage for contractors, such as professional liability insurance or surety bonds.
It's important to ask any concrete contractor you plan to hire to provide you with a certificate of Insurance that proves they have insurance coverage.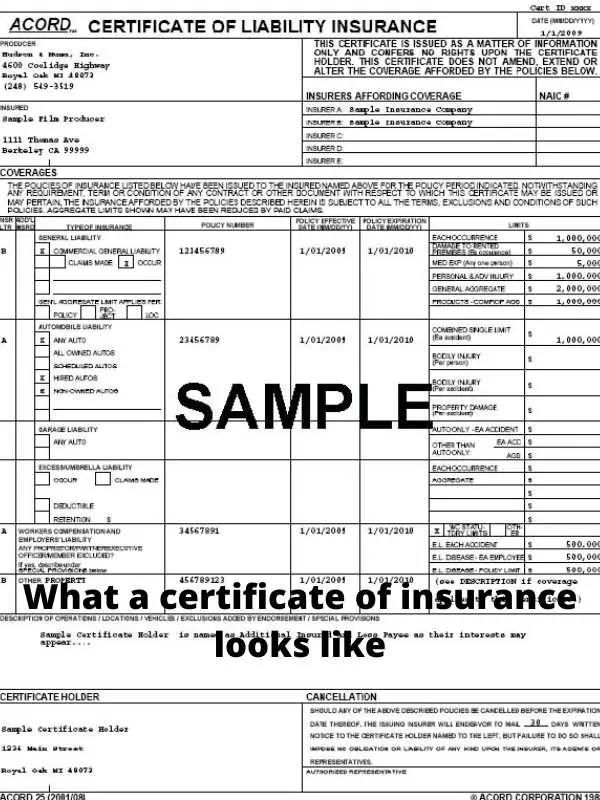 what questions should i ask a concrete contractor?
When trying to find a good concrete contractor, it's important to ask the right questions to ensure they are qualified and the right fit for your project.
Here are some questions you can ask:
Are you licensed and insured? What are your license and insurance details?
How many years of experience do you have in the concrete industry?
Can you provide references or examples of past projects similar to mine?
What is your process for creating and executing a project plan?
What type of concrete materials do you typically use, and why?
Can you provide a detailed written estimate for the project, including all costs and timelines?
Do you have a warranty or guarantee on your work?
Who will be supervising the project, and how will we communicate throughout the project?
What is your payment schedule and process, and when will payments be due?
Who is responsible for obtaining any necessary permits or approvals for the project?
By asking these questions, you can get a better sense of the contractor's qualifications, experience, and communication style.
It can also help ensure that both parties have a clear understanding of the project details and expectations, which can lead to a successful outcome.
Check out more Questions people have about concrete