Concrete Slab Calculator
for Slabs, Floors, Footings and Cylinders
November 3, 2023

This is a terrific concrete slab calculator for estimating how many cubic yards to order to complete your concrete slabs, concrete floors, concrete walls, and concrete footings.
Just remember to add some extra concrete to your total order because running short is not an option.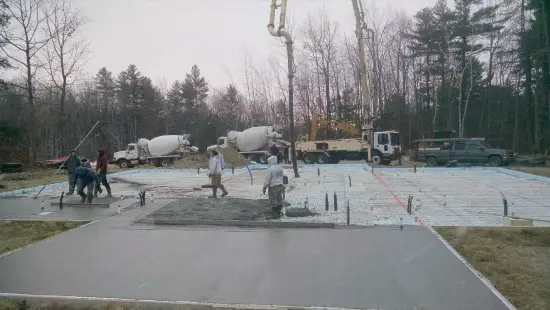 How much concrete do I need?
Enter your length, width, and thickness then hit calculate and you'll see how many cubic yards you need.
This concrete calculator also calculates cubic meters. Just plug in the numbers, make sure you choose meters, and hit calculate. 
You'll see both cubic yards and cubic meters in the answer area.