GARAGE FLOOR SEALER
November 3, 2023

WHAT IS THE BEST GARAGE FLOOR SEALER?
Applying a garage concrete floor sealer is an important part of protecting the concrete from harmful chemicals, oil spills, stains, and deicing salts. Garage floor sealing will also help extend its service life and make it easier to clean and maintain.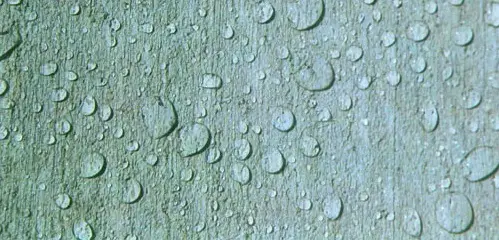 Concrete is very porous, if left unsealed it will absorb water, oil, gas, and any other liquid chemicals left on the surface. In time these liquids will harm the concrete and cause it to literally eat itself up from the inside.
This will cause it to be chalky or dusty on the surface, and eventually cause the surface to start popping or peeling in spots. Applying a good garage floor sealer will help prevent this from happening.
But how do you choose between all the garage floor sealers on the market, all claiming to be the best. I can help you with that, I pour and finish concrete floors for a living. I've sealed hundreds of garage floors. You have two basic choices when it comes to sealing garage floors.
PENETRATING SEALERS OR FILM FORMING SEALERS:

PENETRATING SEALERS: Penetrating sealers penetrate deep into the concrete pores and form a gel. This gel expands filling the pores and hairline cracks in the concrete, turning the concrete into a solid mass.
This process will not let water on the surface soak into the concrete, keeping all the harmful contaminants on top and easy to clean off. It will also keep moisture and vapor from migrating up through the concrete from the subgrade below.
It drys very quickly and is invisible, this sealer will not change the look of the concrete, you won't even be able to tell it's there until something is spilled on it. This garage sealer will not make the concrete slippery, it doesn't leave any type of film on the surface.
This is a very good sealer. Look for one that says penetrating water based silicate sealer. They can be sprayed on with a simple pump up sprayer.

FILM FORMING SEALERS: These form a protective film on the surface of the concrete. This thin film blocks water and harmful chemicals from being absorbed into the concrete.
Film forming sealers are great for decorative concrete because they will darken and highlight the colors in the concrete. The film or clear skin it leaves on the surface will be slippery when it gets wet. Non skid additives can be used to keep the surface from being too slippery.
There are three types of film forming sealers, Acrylics, Polyurethanes, and Epoxies. Acrylics are the easiest and least expansive to use. A good water or solvent based acrylic is all you need for a very good, easy to apply garage floor sealant.
Acrylic floor sealers can be applied with a pump up sprayer or paint roller. They usually dry within an hour and come in different sheen levels, if you like a shiny gloss look this is the sealer to get.
Garage concrete floor sealer is easy to apply, all you have to is choose between a penetrating or film forming sealer. We apply both quite often. It depends what look the customer wants.
To learn more about sealers and for correcting sealer problems click on CONCRETE SEALER.
For information on other garage floor related topics click on the links below.
HOW TO PAINT GARAGE FLOOR COATINGS
EPOXY GARAGE FLOOR COATING PREPARATION
GARAGE FLOOR PAINT BEST VS WORST
---
Return from Garage Floor Sealer to Garage Floor
Return from Garage Floor Sealer to Everything About Concrete Home Page